Comic Prose
I've been writing comic prose since I was 5 and getting rejection
letters from The New Yorker – some personalized! – since I was 22.
Click images at bottom for three of the most distinguished rejectees.
"Henri Doupier: Man or Myth?  Or Man?"
(below) is in the Sherman Oaks Review of Books
"Alumni Notes" (below) appears in abridged
form in "May Contain Nuts" (HarperCollins)
1/3 of "Little-Known Points of Law" appears in Issue 1
of The American Bystander (available only in print) (!)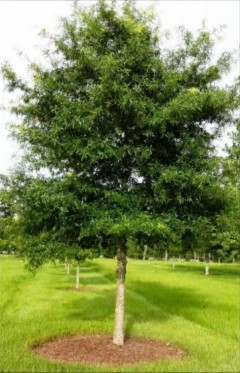 During Mitt Romney's Presidential campaign,
he said Michigan trees were "the right height."
For a tree's heartfelt rebuttal, click here.
 ~~~~~~~~~~
I have essays in three anthologies…
"The F-Word" in "Faith: Believers, Agnostics and Atheists Confront the
Big Questions" (Simon & Schuster/Beyond Words); click here for excerpt.
"Horrific Humor and the Moment of Droll Grimness in Cinema: Side-
splitting sLaughter" includes my "Ha!/Aah!: The Painful Relationship
Between Humor and Horror" ("Laugh-out-loud" – Cinepunx).
Click here for the beginning; click here to buy – a bargain at $90!
"It's Complicated" in "Robin Williams: Essays on the Films" 
(McFarland; spring); click here for the beginning.
And here's an interview about writing,
screen and otherwise, in Script Magazine.
  ~~~~~~~~~~
I occasionally blog for The Huffington Post; during the "Ground Zero
mosque" controversy, I presented my fool-proof plan to terror-proof America.
On the comedy website Splitsider, I reveal Comedy's Authentic Lies.
~~~~~~~~~~