Speaker
(Click on right side to see more)
Through May 31: Get some Misch for your very own! David will give a talk at your home, business
or back alley for the benefit of Southern California Public Radio KPCC at their Spring Online Auction.

David Misch is a screenwriter ("Mork and Mindy", "Saturday Night Live", special consultant on "The Muppets Take Manhattan"), author ("Funny: The Book", "A Beginner's Guide To Corruption"), teacher (his own courses on comedy at the University of Southern California and musical satire at the University of California, Los Angeles), playwright ("Pretty Naked People", pre- mieres in Los Angeles next year) and blogger (The Huffington Post). David is also a recovered comic folksinger ("Somerville", Fretless Records) and stand-up comic (opening for Billy Joel and Talking Heads).
David speaks on a wide range of topics, all of them Comedy, at a variety of venues from America to England to Italy to Austra- lia: colleges and theaters; cultural centers and corporations; libraries, private seminars, and conferences; airport terminals, DMV offices and supermarket checkout lines (the last three are generally less formal appearances).
All his talks contain copious comedy clips featuring everyone from Chaplin to Schumer, Keaton to Key & Peele, the Marx Broth- ers to Monty Python.
While difficult to work with (he not only demands a bag of green M&M's before every appearance but requires that they be manufactured on-site), David is deeply sensitive to his audiences. "If only one person here learns something about comedy," he has said, "I've failed miserably. But I'm keeping the money."
"It takes a serious mind to analyze comedy. It takes a funny mind
to appreciate it. David Misch is of two minds." – Jason Alexander
"David Misch is one funny motherfu**ker." – Penn Jillette
VIDEOS

(click to play) /

[Note: Videos don't work on mobile. I have no idea why.]
Major Venues Include…
CULTURAL
92nd St. Y (The New Yorker, "Goings On About Town"; TimeOut New York,
      "Best by Day"; two sold out appearances)
Grammy Museum (Los Angeles)
KPCC Crawford Family Forum (Pasadena; full house – video, below left)
Lotos Club (New York City; Mark Twain Dinner)
Marian Miner Cook Athenaeum (Claremont McKenna College)
Libraries: Boston*, Chicago, Los Angeles, New York*, Santa Monica (LA
     Weekly Pick of the Week) (*full house)
Skirball Cultural Center (LA Weekly Recommended; sold out)
Smithsonian Institute
ACADEMIC
Columbia University (Carla Kuhn Speaker Series; full house)
Cooper Union (New York City)
Harvardwood (Harvard University entertainment industry alumni)
The New School (New York City)
Oxford University (for this seminar, addressed as "Lord Misch")
Pepperdine University (W. David Baird Distinguished Lecture Series)
San Francisco State University (inaugural Jack Oakie Foundation lecture;
     full house)
University of California, Los Angeles (course: "The World of Musical Satire")
     UCLA Extension (course: "The Worlds of Comedy")
University of Southern California (course: "Practical Foundations of
     Comedy")
University of Sydney (Australia) (United States Study Centre; talk given
     counter-clockwise)
Yale University (lecture; Master's Tea – both full house)
PROFESSIONAL
The Actors Studio (New York City)
American Academy of Dramatic Arts (Hollywood)
American Film Institute (Los Angeles)
Austin Film Festival (sold out)
Burbank Comedy Festival
Dirty South Comedy Theatre (Chapel Hill)
iO West (Hollywood)
The Laugh Stand (Sydney, Australia)
National Academy of Television Arts & Sciences (New York City)
Ojai Film Festival
Second City (Hollywood)
Story Expo (Los Angeles)
The Writers Store (Burbank, CA)
AUTHOR
Jewish Book Council Network Author Tour (14 cities)
Minneapolis Jewish Humor Festival (Twin Cities Pioneer Press: "Literary
     Event of the Week")
Palm Beaches Book Festival (two same-day sold out appearances)
Printers Row Lit Fest (Chicago Tribune)
St. Louis Jewish Book Festival (175 people on a Tuesday morning)
West Hollywood Book Fair
CONFERENCES (Featured Speaker) / CORPORATE
Adobe Inc. (San Francisco; Distinguished Lecture Series)
The Ethics and Aesthetics of Stand-Up Comedy (Bucknell University)
California Women's Conference (Long Beach)
Electronic Arts (Vancouver, BC)
Industrial Light & Magic (San Francisco; Lucasfilm Speaker Series)
Midwest Popular Culture Association (St. Louis)
SATE Themed Entertainment Association (Savannah College of Art
     and Design)
VIEW Cinema Conference (Torino, Italy)
Selected Interviews
---
OFF-RAMP, with John Rabe
Interview with Hank Rosenfeld
KPCC, Pasadena (radio; 4 min.)
Also, partial transcript and photos
---
FOX 25 with Gene Levanchy (TV; 5 min.)
---
THE DINNER PARTY DOWNLOAD
with Brendan Newnam; NPR (5 min.)
---
This one goes out to Ms. Erin G. Bragh:
MONCRIEFF, with Sean Moncrieff
"Newstalk", Radio Ireland (14 min.)
---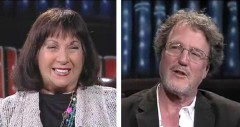 CONNIE MARTINSON TALKS BOOKS
(TV; 3 parts, 28 min.)
---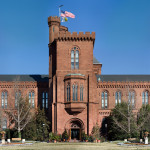 D.C. IMPROV for The Smithsonian Insti-
tute; with Chris White (podcast; 42 min.)

---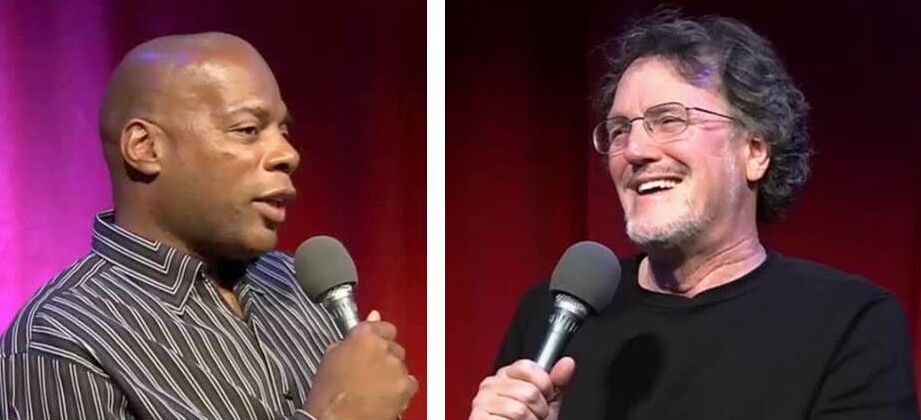 KPCC CRAWFORD FAMILY FORUM
with Alonzo Bodden (video; 89 min.)