Music
And now, a medley of my hit. (Right: A medley of my hat.)
Struck by the way songs about cities often celebrate the mundane (San Francisco has cable cars; in Chicago, men evidently dance with their wives), I took the con- cept to its logical extreme for an ode to the city I lived in: Somerville, Massachusetts.
It became a popular paen, released as a single and denounced in The Somerville Times as "exploiting our city as surely as Exxon exploits its customers." (Click here or photo on right to hear exploit- ation.)
Years later it was the official song for Somerville's Holiday Lights bus tour and got a shout-out on the podcast Judge John Hodgman.
~~~~~~~~~~~~~~~~~~~~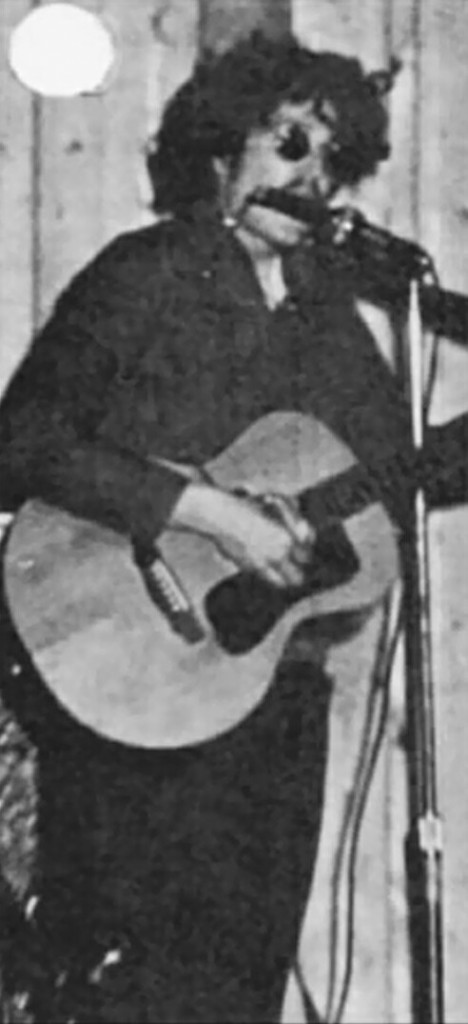 In another bit, I reviewed records, including the legendary Bob Dylan "Bathroom Tapes", recorded by Dylan's next-door neigh- bor in Greenwich Village and featuring songs not usually assoc- iated with him, such as "O Sole Mio", a medley from the musi- cal "Oklahoma!", and a biting rendition of the "Theme from 'Mister Ed'"…
 ~~~~~~~~~~~~~~~~~~~~
I became friendly with disc jockeys at WCAS, 740 khz in Cam- bridge, Mass. (which only broadcast during the day) and they asked to use my Dylan impression for their signoff song; here's an excerpt from "Just Like A Radio"…
~~~~~~~~~~~~~~~~~~~~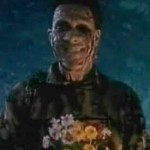 Sure, zombies are all the rage now, but only some of us
were able to predict the plague 40 years ago. Revel in
the prescient harmonies of "Zombie On The Loose".
~~~~~~~~~~~~~~~~~~~~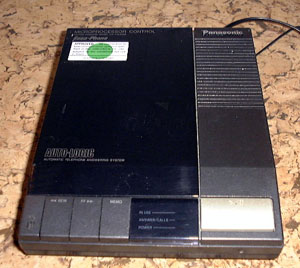 In the early 70's, I got one of the first telephone answering machines and, for fun and to promote my performing, recorded some 30-second greetings using my TEAC reel-to- reel tape recorder, which had primitive overdub capacity.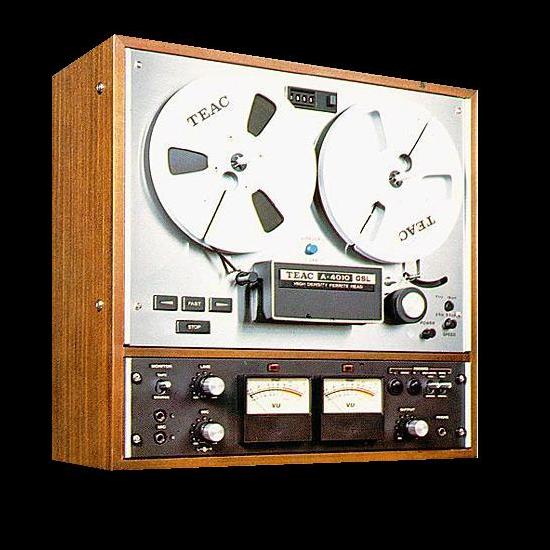 After the first message had been playing for a few days I started getting calls from people who'd giggle then hang up. That continued through the next couple dit- ties; then the hangups increased, then they came accompan- ied by party sounds, then they started coming late at night (when callers assumed they'd get the machine and not me), then they started coming by the hundreds… and my Answering Machine Period was over.
Below are The First ("Hello?"), The Contrapuntal ("The Voice"), The Seasonal ("Hark!"), The Vacation ("Joy!"), and The Professional ("Vision Inc."), a $25 commission from a landscape architecture firm which requested it be set to Beethoven's "Ode To Joy"…
"Hello?"
"The Voice"
"Hark!"
"Joy!"
"Vision Inc."