Pretty Naked People
Paul Provenza
 (Showtime's "The Green Room with Paul Provenza",
"The Aristocrats", "A Carlin Home Companion") directs and co-stars


with
Andy Kindler
 ("Louie", "Everybody Loves Raymond", "Maron"),
Laura Kightlinger ("Will and Grace", "Saturday Night Live") and
 Krizia Bajos ("How I Met Your Mother", "Cristela", "The Odd Couple")
in a benefit reading for, and at, 
Santa Monica Playhouse
.
Sat. Oct. 7, 8 PM, $20; tickets here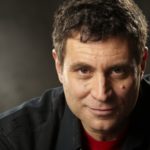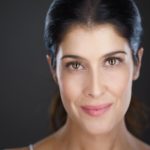 When their agent drops them because of their age, sitcom writers Jake and Jerry
get young, street-smart Gina Gonzales to front their script. Their ex-agent flips for it (especially when she realizes its author is a hot young minor- ity female) and gets an aging (i.e., early 30's) movie starlet to commit.
But the plan takes a turn when the star falls for the "writer" and Jake and Jer- ry have to navigate the unexpected professional, creative and sexual laby- rinths of their own plot.