EVENTS
Tues., April 7 – New Haven, Ct. (private)
"Understanding Comedy: The Rules"; Yale University
Wed., April 8 – New York City
"OucHa!  Why Pain Is Hilarious (If It's Someone Else's)"
92nd St. Y, 7 PM (click here for tickets)
Thurs., April 9 – New York City (private)
"Understanding Comedy: The Rules"; The Actors Studio
Sun., May 3 – Los Angeles
"Comedy and Morality"; Skirball Cultural Center / 2 PM, free
Fri., May 8 – Washington, D.C.
"What's So Funny About Comedy?"; The Smithsonian Institution
6:45 PM (click here for tickets)
Starting Fri., May 22 – Westwood, Cal.
"The World of Musical Satire"
  5 weekly 2-hour classes through 6/19, 10 AM
UCLA Extension / Osher Institute (click here for tickets)
Sun., June 14 – Hollywood, Cal.
"The Anthropology of Ha!" (15 min.); Sunday Assembly
Los Angeles ("a godless congregation") / 11 AM, free;
attendees encouraged to RSVP here

~~~~~~~~~~~~~~
NEWS
The New York Times' Bill Carter discusses the impact of "The Colbert Report" with Josh Zepps on HuffPost Live; David chimes in.
David remembers Robin Williams and "Mork and Mindy" on "TV Confidential" with Ed Robertson.
David's talk in Ohio is covered by WFMJ, Youngstown's news leader.  (Click photo on right to see; for more video than you can stand, click here.)
David's essay "Ha!/Aah!: The Painful Relationship Between Humor and Horror" will be in "Sidesplit- ting: sLaughter in Popular Cinema"; John A. Dowell, Johnson Cheu, eds.
20 years after its demise, Daniel Kurland insists we need "Duckman" more than ever (David agrees) at Den of Geek!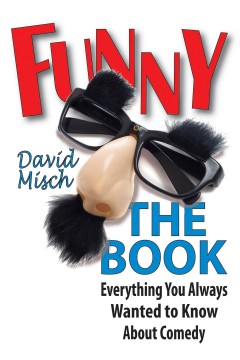 David's "Funny: The Book / Everything You Always Wanted To Know About Comedy" is available in print and interactive e-book editions, and wherever fine (and, let's be honest, also sucky) books are sold.  CLICK HERE TO BUY; for more info, click book cover on left.
Reviews the author totally didn't pay for:
"Lives up to its title… brilliant." – Aimee Levitt, Chicago Reader
"Really funny." – Mark C. Miller, Huffington Post
"Comedic gold." – BookBub
~~~~~~~~~~~~~~
At the height of the controversy around New York City's "Ground Zero Mosque", David proposed his foolproof plan to terror-proof America in The Huffington Post.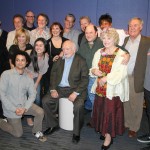 Thanks to Jason Alexander, Ed Asner, Kristen Miller, Charles Shaughnessy, Phil Proctor and everyone else in the reading of David's pilot "Doug and Cindy" at the Writers Guild of America, west.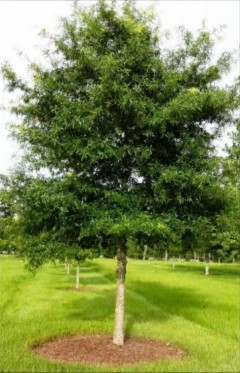 During the 2012 Michigan Republican primary, Mitt Romney declared that Michigan trees were "the right height".  Here with a heartfelt rebuttal, is a tree (click photo on right for video):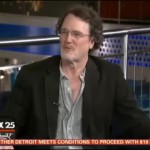 David endures five minutes of brutal interrogation by FOX 25 (Dedham, Mass.); click photo at left to view.
BE SURE TO VISIT OUR GIFT SHOP
"Faith": The F-Word
"Monsters": Taps, My Zombie Lover
"May Contain Nuts": Alumni Notes